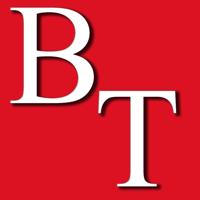 City requests income tax renewal | Local News
The city of Bryan will seek renewal of its 1/2% income tax in the May 3 primary election ballot.
The tax has existed for 38 years and is renewed every nine and a half years. He pays for debt service and the improvement of the city's streets and sewers.
"If we want Bryan to continue moving forward, we need to pass this renewal," council member Richard Hupe said at Tuesday's regular meeting.
City clerk-treasurer Laura Rode said the tax generated $1.948 million last year.
The renewal would continue the collection of the tax for another nine and a half years. Otherwise, it will expire in June 2023.
In another action on Tuesday, the council:
• Observed a minute's silence in honor of Shelley R. Armstrong, a Bryan City utility worker who died in an accident last week.
• Authorization of a $247,500 agreement with Arcadis US Inc. for design engineering and financing administration for the wastewater treatment plant dewatering project.
• Approved the $86,243 purchase of outdoor aluminum bleachers from Outdoor Aluminum Inc., through The Interlocal Purchasing System (TIPS) cooperative program, which city officials say will provide a lower cost than of a purchase by competitive bidding. The bleachers will be set up at Softball Field #5 in the City Recreation Park. The Bryan Girls Softball Association has already donated the money for the upgrade.
• Approved two work permits. One is for an $80,000 renovation on the first floor at 200-206 W. High St., the former Ohio Gas building, now owned by LDHM LLC. City engineer Brian Wieland said he didn't know which businesses might move into the building. The other permit is for an approximately $63,000 kitchen renovation at the Kora Brew House & Wine Bar, 122 S. Lynn St. The council also approved a tax exemption in the community reinvestment area for the Kora renovation, this which would allow a reduction in taxes linked to the upgrade. .
• Authorized the fire chief to apply for grants for the fire department.
• Approved Mayor Carrie Schlade as city delegate and Public Affairs Council member Dick Long as alternate to the Ohio Municipal Electric Association Board of Directors.
• Closed-door meeting to discuss property acquisition and staff compensation, with no action reported afterwards.