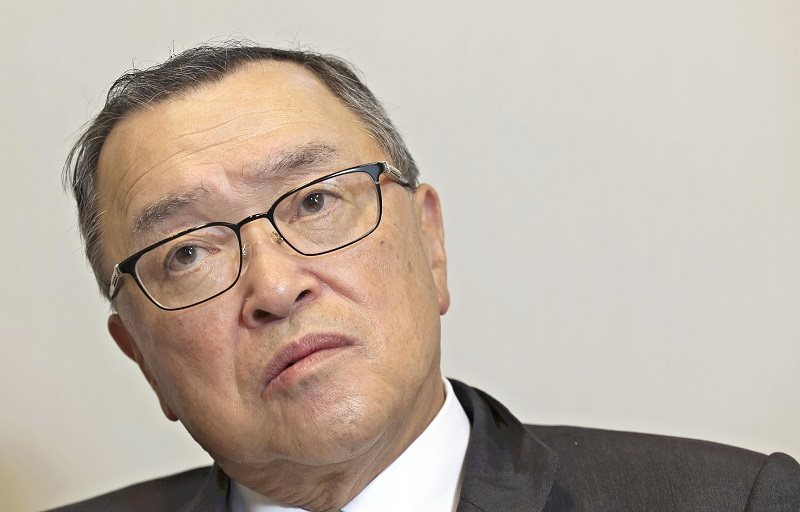 LDP mulls corporate and income tax hikes to fund defense budget increase
1:56 p.m. JST, October 15, 2022
Yoichi Miyazawa, chairman of the Liberal Democratic Party's Tax System Research Commission, hinted in a recent interview that the LDP would consider raising corporate and income taxes to fund increased defense spending.
"It is natural to secure a permanent source of income," Miyazawa told the Yomiuri Shimbun on Friday.
The government aims to increase defense spending to 2% of gross domestic product amid a deteriorating security environment in Japan.
Ahead of discussions on revising the tax code for the 2023 fiscal year, Miyazawa explained that a spending review would be a prerequisite. "We should have a thorough discussion about non-priority spending," he said.
"A lot of taxes cannot be expected to generate significant tax revenue," he added, implying that discussions would focus on basic taxes such as corporation tax and income tax.
"It's about knowing what tax burden people are willing to bear for their own safety and security," he said, stressing the need for clear explanations in the event of tax increases.
Regarding reducing the tax burden for people with an annual income of 100 million yen and above, he said, "We need to discuss whether people with a lower tax burden should pay more. ".
Under the current system, tax on income such as stock dividends and gains from the sale of stocks is low, so wealthy taxpayers who receive such income bear a lower tax burden.
Securing financial resources for defense spending will be at the center of tax reviews.
Kazuo Kitagawa, Deputy Representative of Komeito, said, "Even if government bonds are used at the moment, it is essential to clarify a permanent source of financial resources for defense spending."