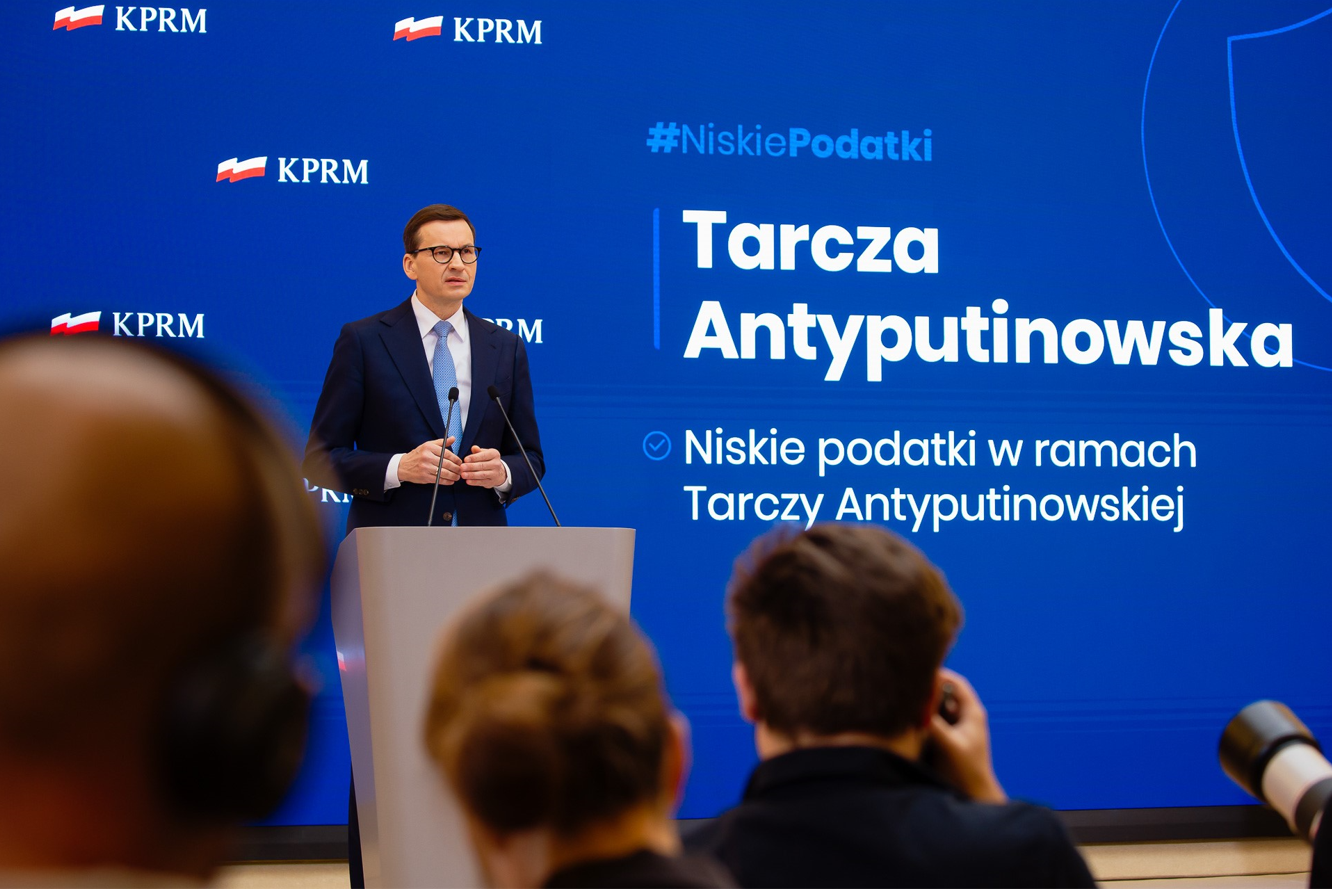 Polish government announces latest tax system overhaul, including lower income tax
The Polish government has announced its intention to introduce a new set of tax reforms, which will lead to a reduction in income tax, the elimination of a tax allowance for the middle class, changes in the way owners of company calculate health contributions and a preferential system for single parents reinstated.
He presented these policies as part of his measures to protect Poles from the economic consequences of Russia's war in Ukraine. However, commentators note that the changes reverse parts of the government's flagship tax scheme, the "Polish Deal", which was introduced earlier this year but has been plagued with problems.
The Polish Deal: How a landmark tax reform turned into a PR disaster for the government
"Difficult times are coming," said Prime Minister Mateusz Morawiecki, unveiling the new tax regime yesterday. "That's why we are preparing new elements of the anti-Putin shield, which will protect Poles from the effects of the war in Ukraine, such as high prices."
"We don't want to be slaves to Putin and Russia," he continued. "So our goal is a strong and stable economy."
Morawiecki was referring to an extension of a new program, unveiled earlier this month, which aims to "de-Russify" the Polish economy and protect Poles from high inflation. The government called the initiative an "anti-Putin shield".
The first part of the program involved policies to bring down high food prices by supporting farmers, additional payments to pensioners and additional investments in energy independence.
Poland announces plans to 'de-Russify' economy with 'anti-Putin shield'
The latest set of policies, announced yesterday, will reduce income tax from 17% to 12% for those earning up to 120,000 zlotys (€25,300) a year. It would apply to everyone in that tax bracket, "without any 'catch,'" Morawiecki said. He says 25 million taxpayers will benefit from the change.
The government also wants to cancel the so-called "middle class allowance", which it introduced last year as part of the Polish deal. But the future regulations must include a guarantee that taxpayers will not suffer any loss as a result of this change.
The new measures will also mean different calculations for how business owners calculate healthcare contributions, Business Insider Polska reports. They are also retracting previous changes to how single parents pay their taxes, restoring a more preferential system but removing a 1,500 zloty tax break.
The proposed changes must now be consulted and submitted to parliament by the end of April. The estimated cost to the state budget would amount to 15 billion złoty (3 billion euros).
The Ministry of Finance expects the proposed changes to become law in 2023; however, they are to take effect retroactively to July 1, 2022.
"We are willing to consult that; we expect critical feedback if there are any flaws in the proposed items," Deputy Finance Minister Artur Soboń said yesterday. After tax changes were recently introduced as part of the Polish deal, the government has been criticized for not planning and preparing for them properly.
Government takes steps to correct teacher salary reduction following tax reform
Main image credit: Kancelaria Prezesa Rady Ministrów/Gov.pl (under DC PAR 3.0 PL)
Agnieszka Wądołowska is editor-in-chief of Notes from Poland. She previously worked for Gazeta.pl and Tokfm.pl and contributed to Gazeta Wyborcza, Wysoki Obcasy, Format Duży, Midrasz and liberal culture