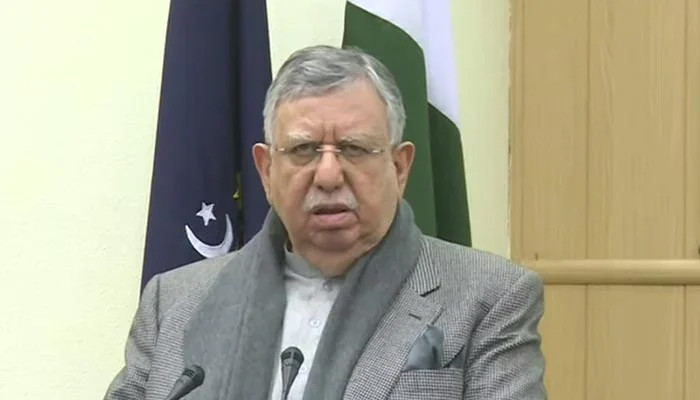 RBF reflection strategy to bring transparency to the tax system
ISLAMABAD: Federal Minister of Finance and Revenue Shaukat Tarin said on Monday that the Federal Revenue Council (FBR) was taking steps to bring transparency and simplification to Pakistan's tax system.
Inaugurating the Tax Directory of Parliamentarians for the 2019 tax year, the minister said that to create a tax culture, "we must start with parliamentarians".
Tarin stressed that taxes play a vital role in the development of a country.
Addressing the audience at the inauguration ceremony, the minister said that Pakistan is unable to meet its current expenses from its income, so it has to borrow money from foreign lenders.
It is relevant to mention here that the RBF published the Tax Directories of Parliamentarians for the 2019 tax year.
Tarin was of the opinion that there should be only two types of taxes: income tax and consumption tax.
He added that taxes will be charged based on people's income.
"We need to move to progressive taxation," said Tarin, adding that the tax administration has the names of 15 million people who will be used.
Urging politicians to pay taxes, Tarin said parliamentarians should set an example for others by paying taxes.
"The tax reform aims to bring transparency," he said, adding that the RBF will not harass anyone.
Tarin pointed out that as the tax net increases, taxes will also increase.
Shedding light on the challenges, he said tax coordination is a bigger challenge for RBF.
"We will start sending notifications to people from January and if anyone has an objection, they should contact the third party," he said.
The finance minister said the council plans to increase the tax-to-GDP ratio by 15 to 20 percent over the next six years.