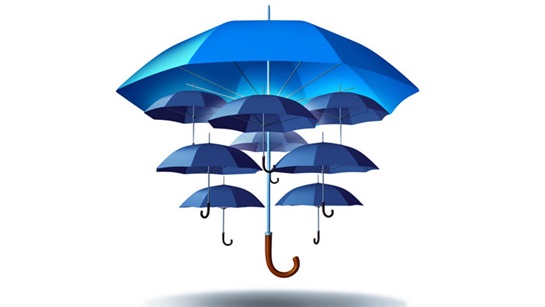 Reinsurer investment gains support net income
Korean Re delivered strong business results for 2021, with net profit jumping 18.4% to KRW 178 billion ($144 million).
Although underwriting profitability remained weak, increased investment profits boosted overall net income performance, the reinsurer said in a statement.
"We reported an underwriting loss of KRW 24.9 billion as our overseas operations experienced lower underwriting results due to COVID-19 related losses and natural disasters," the statement said.
The overall combined ratio remained stable at 100.3%, with the foreign operations combined ratio standing at 102.1%.
Domestic personal lines of business continued to deteriorate in 2021, generating a combined ratio of 101.9%, amid continued high loss ratios in medical and long-term claims property fires.
However, Korean Re achieved an impressive improvement in its domestic business operations, with its combined ratio falling to 90.8% from 99.7%. This higher underwriting profitability is explained by favorable pricing trends in most corporate lines of business and a decrease in the number of events resulting in large claims in Korea.
Investment gains
Investment profit increased by 3.4% to KRW 244.8 billion, supported by returns from alternative investments. Despite lower gains on the sale of bonds, returns from alternative investments rose sharply as the reinsurer continued to expand into new, diversified sources of investment returns to achieve stable investment results.
The company's alternative investment portfolio consists primarily of high-quality assets that generate stable cash flows. Overall, Korean Re posted an investment return of 3.7% in a difficult investment climate resulting from the COVID-19 pandemic and increased market volatility.
GWP
In terms of revenue performance, Korean Re showed stable growth, with gross written premiums of KRW 8,373.6 billion in 2021.
Domestic business growth slowed to 0.8% from 2.7% a year earlier. While the domestic retail lines of business edged up 1.9%, supported by long-term and auto business, the reinsurer recorded negative growth in domestic business activity amid guidelines for strict and selective underwriting. The decline also reflects the base effect of one-time satellite launch insurance growth in 2020.
Overseas business growth also turned negative, with premiums down 2.5%, partly because Korean Re reduced its stake in underperforming proportional ownership treaties in China and the Americas. Other factors included the non-renewal of unprofitable business and the high base of the previous year when Korean Re recorded a strong volume of new overseas life insurance business. Faced with rising overseas losses related to COVID-19, the company also adjusted its overseas life business portfolio, which led to a sharp decline in gross premium income.
However, with the market continuing to tighten, Korean Re says it will be able to accelerate the growth of its overseas business in the future.